Employee-centric: a philosophy for sustainable development in the organization
By Marie-Elaine Duguay and Luc Lachapelle
At a time when employee disengagement is an important issue for many organizations, management models and practices must be redesigned so that employee experience (EX) and organizational growth are complementary. However, in the current socio-economic context, it is not always easy for decision-makers to know where to start.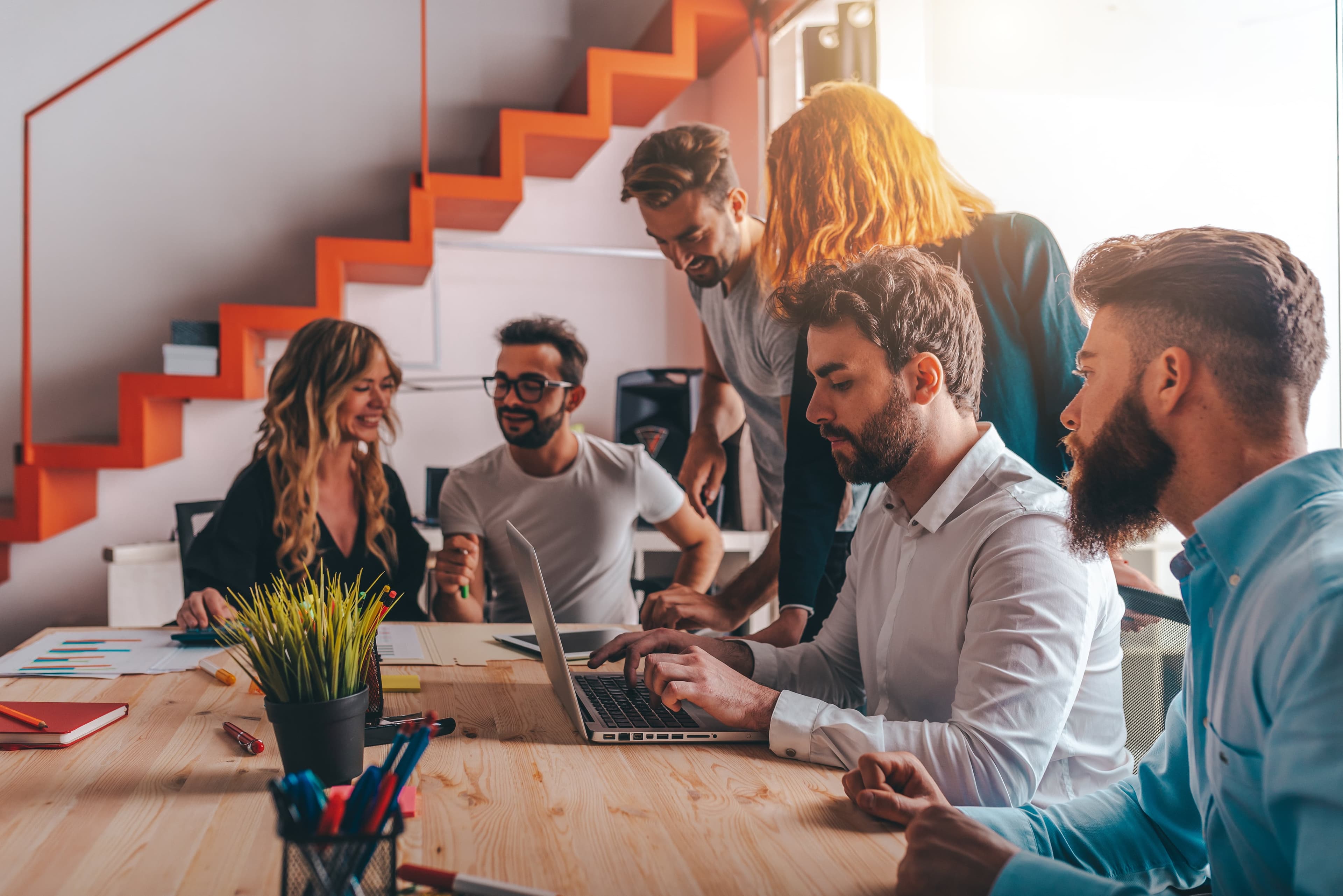 What if…
What if our organizations finally aligned with our identity, needs, and aspirations? 
What if we allowed ourselves to become more aware of our global environment? 
What if we developed a better awareness of ourselves and others to better position ourselves and make informed, responsible, and sustainable choices?
What if the organizational and sectoral silos in which we operate were no longer enabling us to attract the talent we need to ensure our organization's long-term survival and growth? 
What if the current socio-economic context represented a real opportunity to transform our human capital management framework?
People make organizations
As we write these words, Les années lumières—recorded during Acfas' 90th Congress held in May 2023 at Université de Montréal—is being broadcast on ICI Radio-Canada. Reflections on the current socio-economic context abound in scientific literature, specialist, and traditional media. Global and scientific concerns are dominating the news more than ever. Le Devoir published a very interesting special report on the Congress entitled 100 ans de savoirs pour un monde durable (100 years of knowledge for a sustainable world).
In her article, author Adèle Surprenant discusses developing and implementing new management practices in a context of economic, environmental, and social tensions. The Climate change concerns of managers of SMEs and large companies are part of the reconciliations they must include in managing their priorities and human capital, their most important organizational asset.
Personal alignment now goes beyond mere consistency.
Surprisingly, between labour shortages, the pandemic and climate change, managers have yet to reach a consensus on the means to deploy this management practice review.
This complex management climate requires significant resilience and managerial courage to make the necessary decisions. Transformations are redefining our businesses and forcing us to update our skills and human capital management framework to guide decisions in the face of change.
PwC published a comprehensive piece on the Workforce of the Future, arguing that 4 factors contribute to the new world of work:
The advances in technology
The rise of hybrid work
The skills gap and
An uncertain market
The corporate ecosystem clearly integrates into global society, not on its margins; it senses and feels its every movement—and its societal and organizational link is the human factor.
In response to these observations, we have recently witnessed a growth in jobs and skills related to managing diversity and corporate social responsibility. The 'green' taxonomy of positions in marketing, HR or finance is increasingly popular. These new organizational concerns require developing new skills and abilities, such as data literacy, transparency, agility, conscious leadership, and the ability to manage teams despite uncertainty and distance. 
MIT experts have published an article describing 5 key skills managers need to master to develop a workforce fit for the future — 5 traits of the workforce of the future | MIT Sloan. Among these skills, digitization, automation, and artificial intelligence dominate organizations' transformations and preoccupations—turning intergenerational power relations and communication on its head.
One particular trait of the future manager deserves attention: their commitment to equity and the environment.
Tomorrow's managers will become change agents, profoundly transforming the culture and how organizations operate, train and value their teams.
Communication skills are becoming a sine qua non for sustainability to counteract staff's disinvestment and disengagement. And for job market newcomers, equity also extends to organizations' governance and social responsibility.
ESG criteria lead us to think differently about our organizations. Success is no longer linked solely to financial results, information disclosure or diversity management but also to integrating all these principles (and more) into our strategy and investments. Candidates increasingly view CSR practices and initiatives as important selection criteria.
A 2016 study by Cone Communication revealed that 64% of millennials consider a company's social and environmental commitments when choosing a workplace.
People make organizations, not the other way around. And trends have changed how we perceive organizations.
What if our organizations finally aligned with our identity, needs and aspirations?
Fundamentally, human beings are creatures of relationships. If they find satisfaction in their employment relationship, they tend to stay in place given their positive experience.
The objective: EX-MAX
An optimized employee experience (EX) must necessarily score high in terms of:
Alignment of individual and organizational values
Sense of security and trust
Well-being and commitment
Job satisfaction
Empowerment and flexibility
Belonging and recognition
Support and guidance
Skills development
Achieving such an objective is a complex feat. It requires a cross-disciplinary, multi-factorial approach that goes beyond the sole responsibility of HR.
How can organizations and managers reorientate their teams? How can organizations meet the needs and concerns of the future?
Managers must be strategic, agile and adopt sustainable practices to face the current context and meet expectations. For most organizations that take this path by transcending the aesthetics of discourse alone, it is a disruption that will shape into a holistic transformation - a fundamentally integrated approach to metamorphosing the organizational DNA at strategic, tactical, and operational levels.
Employee-centric as a management philosophy: a sustainable perspective
An optimized employee experience (EX) results from an applied employee-centric management (EC) philosophy. The employee-centric mindset is part of the Sustainable Human Resource Management (SHRM) framework, which fulfills 2 missions: 
Ensure employee sustainability and create human resource management policies to attract, retain and develop a motivated workforce.
Ensure the organization's sustainability by focusing on the 3 pillars of sustainability: social, ecological, and economic.
An employee-centric mindset requires us to gain perspective, a bird's-eye view, to examine the employee experience as a whole. Let us propose this as a strategic positioning for recognizing value, contribution and, above all, for creating meaning.
The sustainable development paradigm hinges on moving from purely economic development to more conscious, more human development. That is on the strategic level.
As for the tactical level, let us look at middle managers' roles and development. This group is at the heart of the organizational challenges associated with managing employees (individuals) and teams (groups), and they are being called upon to contribute individually.
At the front line of HR issues, managers are fundamental to the employee-centric model: less operational planning (producing reports, processes, and presentations) and more time to connect, support and develop their team members. This two-fold paramount significance of managers in the employee-centric model requires a solid development and growth plan.
Forbes published an article on these managers' challenges and needs, including recognition, respect, a well-defined sandbox and, above all, investment in their development by offering the support they need to cope with change.
For starters
The collective wealth of living together in a turbulent and changing context might be the answer to settling many insecurities and hesitations.
What if…
What if we invested in intra-organizational relations, in our communication and recognition methods, to support our capacity to excel and, above all, to take care of ourselves and our staff?
Ultimately, isn't well-being the prerequisite to doing well?
Do you make your edge cut through?
Make your edge cut through, contact us